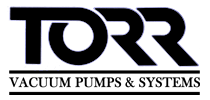 In the year 1992, our organization, 'Torr Marketing India Private Limited' commenced its operations as a limited liability firm. With an annual turnover of approximately 40 Million INR, today, our organization is counted amongst the reputed manufacturers, suppliers and exporters of a broad range of vacuum pumps and machinery like Water & Steam Jet Ejectors, Industrial Blowers, Turbine Blower, Lobe Vacuum / Pressure Blowers, Plants & Machinery, Industrial Pumps, Liquid Ring Vacuum Pump, High Vacuum Pumps, Diaphragm Vacuum Pump for various industries. Owing to features like precision design, functioning and high efficiency, our products are being used in vacuum, pneumatic, hydraulic & electronic sectors. Furthermore, we also provide reliable and cost-effective services for designing, erection, installation and commissioning of these plants and machinery. Various other prompt after sales services are also offered by us.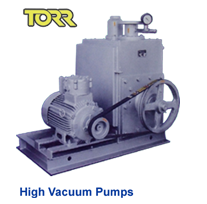 With the help of our advanced production unit and ultra-modern facilities, we provide product customization and modification as per the requirements detailed by the clients. Quality testing the products at par with highest Indian standards, we ensure that our efforts are inclined towards maximizing profits for the clients. Observing standardization in every individual product, we provide easy interchangeability of parts & components for ease of operation. Through our wide distribution network, we deliver our product orders in all parts of the globe. These include Indian Subcontinent, East/Middle Africa, North Africa and South/West Africa.
We are highly capable in providing the clients with a widespread range of vacuum products, systems & related machinery, process equipment and instruments. Apart from our modular range comprising standard models of these products, clients may also ask for customizing the product line. At most reasonable charges and in least time, we provide effective solutions for their requirements. Based on the specifications like design, raw material used, technology used and application area, we provide customization over the machines.